Drudgen the Assistant
Location: VIP Shop - Tower
Price: N/A
Sellback: N/A
Rarity: Unknown Rarity
Description: Nulgath says, this little sneevil can assist you with Swindle's Quests. Talk to him. He'll make your life much easier and will allow you to help others who cannot pass the barriers you can. Now "Spin the Wheel" anywhere you go!
Notes: Starts Drudgen the Assistant's quests when the "!" is clicked on.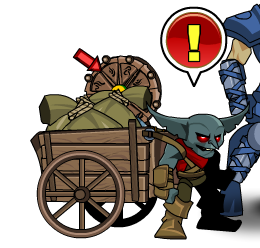 Thanks to Maxture.
page revision: 1, last edited: 26 Feb 2014 06:23